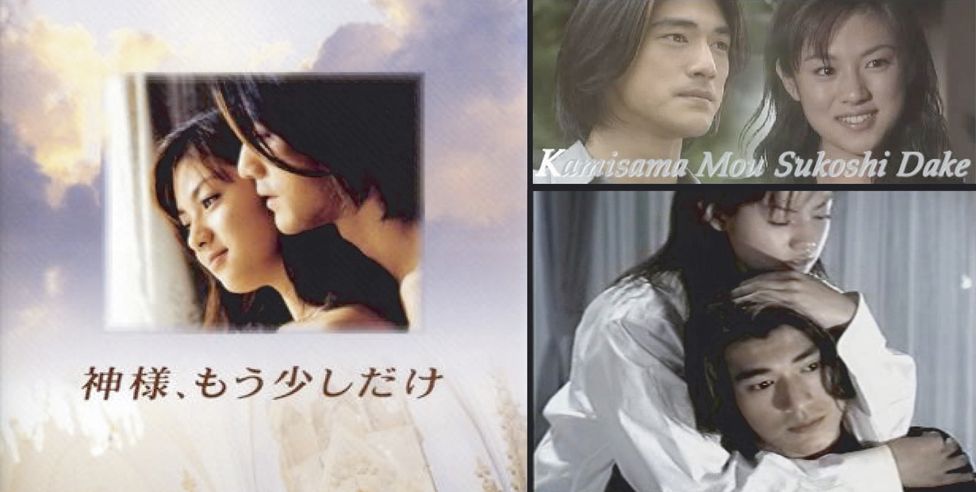 It is hardly found a very good drama series nowadays. Locally or even foreign one. Remember there is one time that Malaysia hit by Korean drama series called
"Sonata"
(hope I got it right). Most people I knew, they all said this is the best of all love story drama series of all time.
SERIOUSLY, I REJECTED IT!
Ive seen even better! Its a Japanese Drama series titled
"God, Give Me More Time"
. Sonata's heat does not even near it, or at all!! Even if it's a kinda dark story and yes, it's a sad story as well, it's definitely a
beautiful love story
and it leaves you content somehow despite the situation, mainly because of the character Kyoko portrays. I would say it's a high risk of crying watching most of the episodes (I know I did) just because of her many ups and downs (actually a lot of downs). So be prepared, it's a roller coaster of feelings. One thing for sure, this is a must see drama and I ranked it as
THE BEST AMONG THE BEST!
Trust me. Watch it to believe it. For streaming freely, you can
click here
.
PS:- if Sonata were given 5 stars, then I must say this drama deserved 10 stars!